QUALITY CONTROL and INSPECTION
At Blossom Furnishings, every single operation is made very carefully. Especially we really care of the QUALITY CONTROL PROCESS.
There are 3 type of quality control to ensure the best products for our customers:
1) INTERNAL QUALITY CONTROL AND INSPECTION
Our team of quality experts ensures that, from the purchase of the raw material to the realization of the finished product, every single operation is carried out respecting the highest quality standards.
During the production process it is possible to send the customer: VIDEO, PHOTO, SAMPLES of the requested products.
When the production is finished, the final inspection, the packaging as requested by the customer and the loading of the goods onto the containers take place. In this case, our company can always send PHOTOS and VIDEO of the material ready to be shipped and the seal applied to the container.
X Back Chairs Packaging. Product ready to be shipped.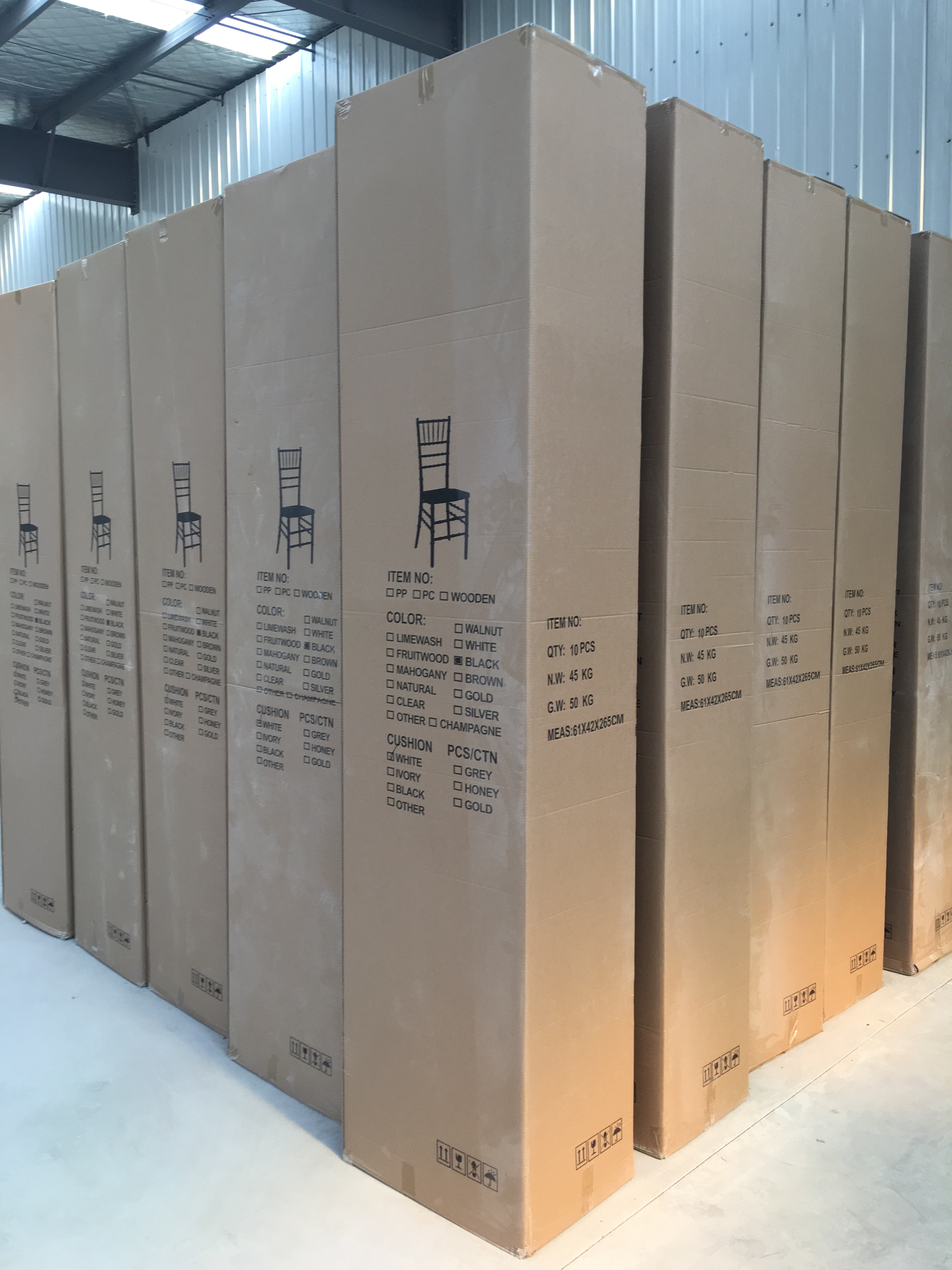 2) CUSTOMER QUALITY CONTROL AND INSPECTION
Customers are always welcome to visit our company and see how their products are made.
In this case, quality control can be performed directly by the customer at our company, monitoring every single production process until the goods are loaded onto the container.
Customer control of our Wood Farm Table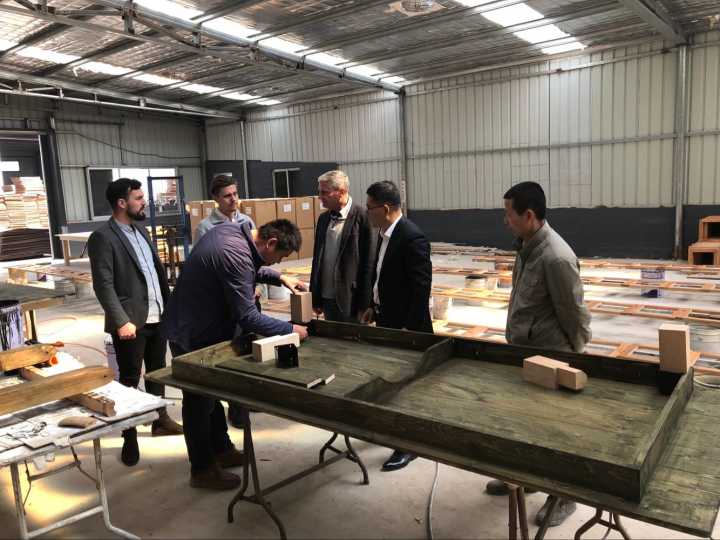 3) EXTERNAL QUALITY CONTROL AND INSPECTION
In addition to our internal control, many customers decide to rely on external companies specialized in these practices.
We have been collaborating for years with the biggest companies in the quality control sector, for example SGS and ASIAN INSPECTION.
External inspection of our X Back Chair by an external specialized company.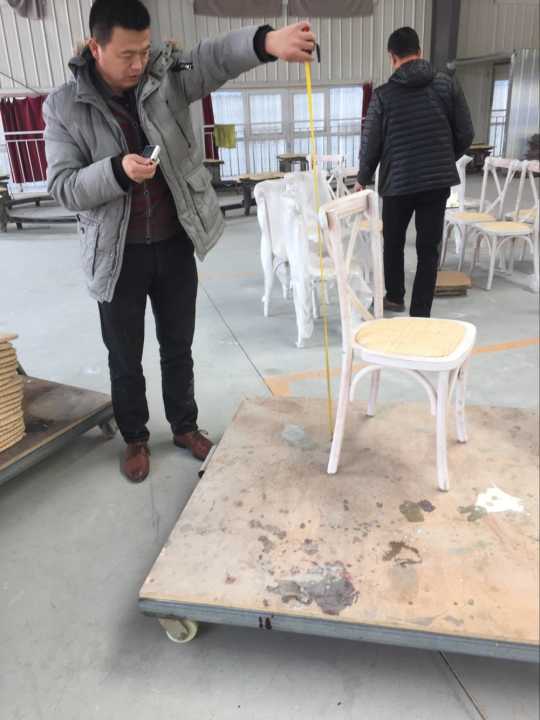 Evaluation of Customers
If you have any questions, do not hesitate to contact us, it will be a pleasure for us to answer you.
At Blossom furnishings, the customer is King!

Let us make the cake bigger together!!!
EMAIL: tan@blossomfurnishings.com